News
27/11/2020
The cinema closures will continue until at least 20 December. But for the Christmas season W-film has come up with a very special offer for all film lovers: On every Advent Sunday there will be a stream of one film each for the unbeatable solidarity price of only €1 in our online shop at shop.wfilm.de!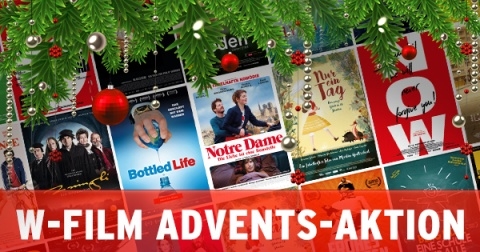 Complete article
11/11/2020
Just in time for the birthday of managing director Stephan Winkler, we at W-film are celebrating our 20th anniversary today, 11.11.2020, with the opening of our own online shop at shop.wfilm.de. To celebrate, the award-winning auteur films "Germany. A Winter's Tale", "My Brother's Name Is Robert and He Is an Idiot" and "Kid-Thing" as well as the inspiring environmental documentaries "Seed: The Untold Story", "Guardians of the Earth" and "Dark Eden" are now available as DVDs for only €7,99 and as VOD for only €5,99. A thank you to all who have been loyal to us for so long and a great gift idea for Christmas.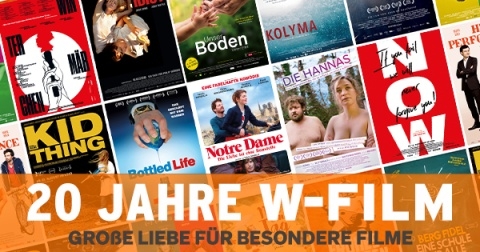 Complete article
05/11/2020
Following its nationwide cinema release on 25 June shortly after the Corona lockdown, "The Birthday" will be available in stores from 18 December as a DVD and via Video on Demand. Director Carlos Morelli uses captivating black and white images to stage a seemingly everyday family situation. But "The Birthday" contains everything you'd least expect from a child's birthday: storms, quarrels and long faces. After his feature film debut "Mi Mundial", Morelli delivers an original film noir about a part-time father who realises overnight what is really important to him. The film location Halle an der Saale also provides wonderful backdrops for the atmospheric retro look.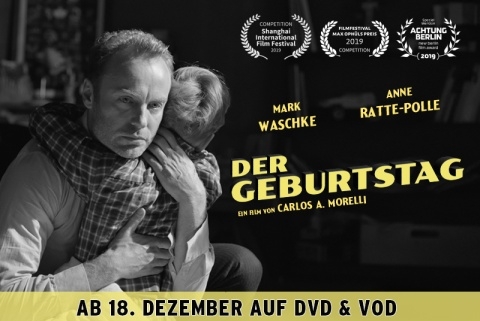 Complete article
03/11/2020
Due to the corona lockdown from 2 November 2020, the cinema release of "NOW" has been postponed to 28 January 2021. Should the cinemas remain closed in January, the film will be released alternatively in the W-film Online Cinema on Vimeo at vod.wfilm.de from 28 January 2021. For a good cause: The closed cinemas can inform their viewers about the online offer and the distributor W-film will share 50 per cent of the revenues with them. The film is offered exclusively for rent for €7.99. In his committed documentary, cult photographer Jim Rakete meets the young generation of climate activists. A film that encourages imitation. Quite deliberately – so that the youth of today also have a future tomorrow.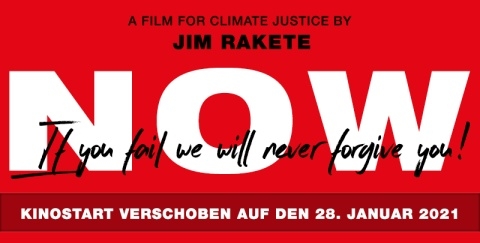 Complete article
26/10/2020
The renowned documentary film director Petra Seeger presents her first feature film "Vatersland" in the competition at the Biberacher Filmfestspiele 2020, with leading actors Stella Holzapfel, Bernhard Schütz and Matti Schmidt-Schaller in the cast. Petra Seeger was internationally successful with her documentary film "In Search of Memory" about Nobel Prize winner Eric Kandel. In her feature film "Vatersland" she deals with her own past as an adolescent girl in a post-war society dominated by men. Perceptive, feminist and at the same time incredibly entertaining! Nationwide release is in spring 2021.


Complete article